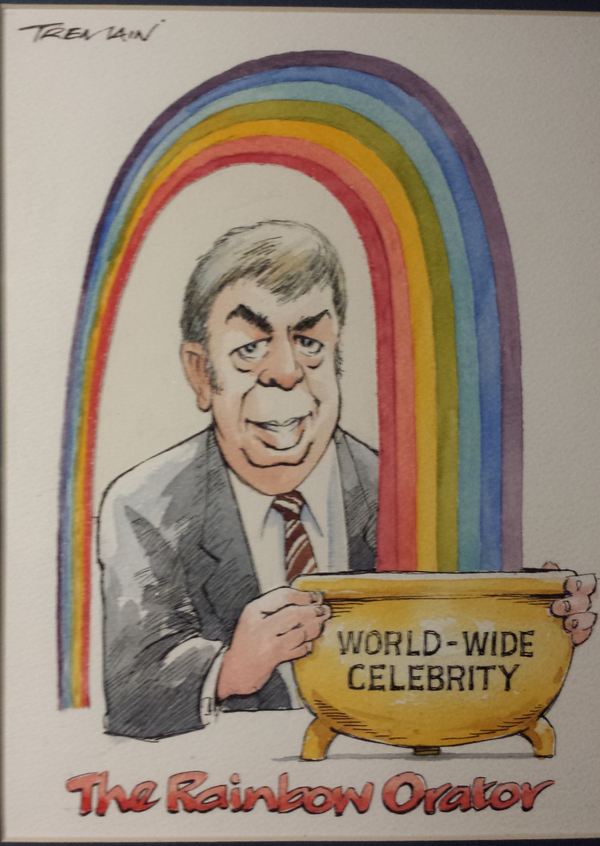 A couple of months ago, New Zealand passed an amendment to an existing marriage act, now clearly stating that same-sex marriage was legal. The language was short and a bit dry:
This bill seeks to amend the Marriage Act 1955 to ensure that its provisions are not applied in a discriminatory manner. The bill aims to ensure that all people, regardless of sex, sexual orientation, or gender identity will have the opportunity to marry if they so choose.
I remember at that time being happy about the news, but not feeling all that affected. I've visited gorgeous New Zealand, and have some friends who live there, but frankly didn't give it much thought.
Then today, I had the pleasure of coming across a speech given by Maurice Williamson, a member of the House of Representatives, right before the final voting. He's funny, touching, self-deprecating, honest, and seriously: so, so funny. I'm not sure how that dude behind him keeps such a straight face throughout his speech — maybe, as Williamson belongs to the center-right party (which makes this even more amazing), the guy behind him just REALLY disagrees with him, to the point where he's actually lost his funny bone?
It's a complete treat, and I can't even imagine how amazing it would be if a member of the US Congress was this entertaining and incisive (or are they? I don't watch a lot of C-SPAN):
[youtube:http://www.youtube.com/watch?v=pCDEiaoEP2U%5D
And if that wasn't enough, when the final vote was read in favor of the amendment, they let in observers, who started singing Pokarekare Ana, a traditional New Zealand love song. The politicians join in, and it's just an incredibly touching moment… which means, yes, I cried:
[youtube:http://www.youtube.com/watch?v=DW4DXOAXF8U%5D
Listen, as my friend Josh pointed out last night, there's a lot of depressing shit going on right now. Sometimes, we could stand to focus on some of the amazing things that happening worldwide too. Happy Thursday!
PS the Rep who submitted the bill (she's the one being hugged by everyone in the second video), Louisa Wall, was a national netball and rugby player before becoming a politician. She was on the 1998 women's rugby team that won the World Cup! Overachieve much? 🙂
(Photo courtesy of Maurice Williamson's Twitter)